Opener Repair Services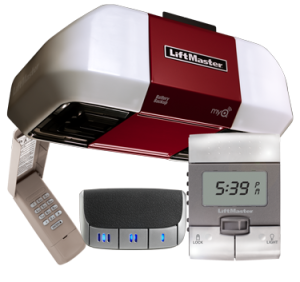 As your trusted neighborhood garage door company, we want to help you save money and give you the best possible service accurately based that your needs. When one of our licensed and insured garage door technicians come to assess the opener problem, it can be determined whether the garage door opener can be repaired without materials or repaired with just some of its parts replaced. However, some broken garage door openers will have to be complete replaced. We give you all of the options and let you choose the best one for you because, again, we want to save you money and provide the best service in town.
New Opener Installation Service
JFK Garage Door Repair offers Queens garage owners installation services of the best name brand garage door openers in the market at affordable prices and with the best manufacturer's product warranty. Choose from belt-drive, screw-drive, or chain-drive garage door openers with reliable performance and lifting power.
Get a new installation or replacement of an old opener with our most popular brand and models.
Types of Openers
The Belt Drive Opener system is ideal for residential garage doors, this garage door opener is long-lasting, reliable and the quietest because it delivers smooth power to your garage door's movement.
The Screw Drive Opener is specially-engineered to withstand extreme temperatures and delivers smooth and high performance comparable to the belt-drive opener but more quietly.
The Chain Drive Opener device is the most widely sold, especially for commercial garages, because of its durability, reliability, and lasting performance.
Ask us about our new promotions for ½hp Opener Devices
                     (347)997-3394/5
Popular Garage Door Opener Models by LiftMaster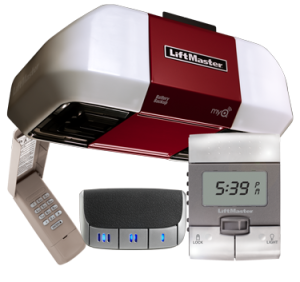 LiftMaster Model 8550 Elite Series - This energy-efficient belt drive system features a DC Battery Backup, durable and quiet P3 Motors, PosiLock, Security+ 2.0, and The Protector System. The opener's MyQtechnology, with the free MyQ mobile app, enables the smartphone, tablet or computer to monitor securely, and control the garage door opener and house lights.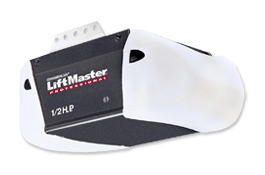 LiftMaster Model 3265 - This rugged, reliable, high-performing, industry-duty 1/2 HP chain drive garage door opener is the best selling drive system by LiftMaster. It features The Smart Garage Door Opener, The Protector System, Sensing technology, Security+ rolling code technology, Patented PosiLock, and Remote Controls.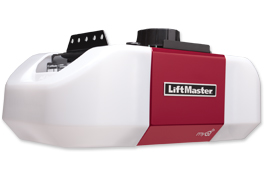 LiftMaster Model 8557 Elite Series
 - This belt drive garage door opener
 performs very quietly, yet powerfully on 
¾ HP AC. Added features include the 
MyQ technology, P3 Motors, Motor Vibration Isolation System (MVIS), Security+ 2.0, PosiLock, The Protector System, and Motion detector.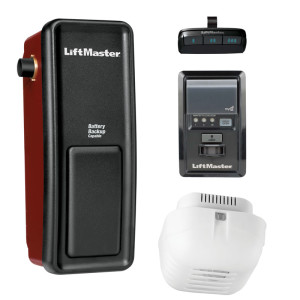 LiftMaster  Model 8800 Jack Shaft 
- 
Jackshaft operators are specially designed for use on shutters, rolling grilles, and rolling doors. These operators are available in light-duty, medium-duty, industrial-duty, and heavy industrial-duty. Some Jackshaft operators are designed for use on industrial sectional doors with high lift or vertical lift.